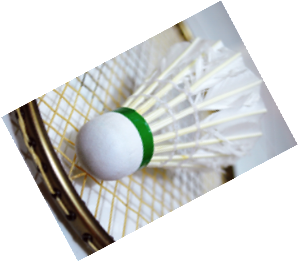 20100311 Badminton England Cup 2009/10 Round 1, Tie 2
Pearl BC Away to Loughborough Leys
Team: Olga, Lisa, Amanda, Hannah, Kevin, Neil, Nick, James
Honours were split in two really tough singles with Loughborough taking the mens singles and Pearl BC taking the ladies singles in 3 ends.
Pearl BC won both mens doubles quite comfortably.
The ladies doubles was another very tough battle, with Pearl BC winning one in 3 ends and losing the other 21:18 in the 3rd end!
Loughborough took one mixed doubles in 2 ends and Pearl BC took the remaining two in 2 ends.
Final Score: Pearl BC won 6 - 3
Our remaining round 1 tie is at home to Aylesbury BC on Wednesday 17 March at 7.30pm. Club night will finish early this week to make way for this tie.
This could be the deciding tie of our group. Pearl BC currently have 2 wins with one tie to play. Aylesbury BC have 1 win with two ties to play.